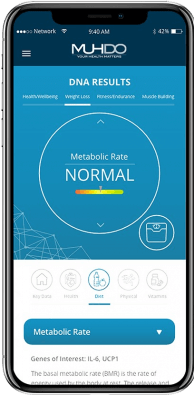 Everybody's genetic makeup and DNA material is different which is why you need a health plan that's as unique as you are.

With the Muhdo DNA profile you'll have instant access to your Genetic Action Plan highlighting the most crucial areas to help you improve your genetic health.

Want to take a deep dive into your DNA and specific genes affecting your health? Why not read through your results and recommendations one by one? We've set them out into core health areas so you find which one you're looking for whenever you need it.